Today's challenge was all about color. I have a lot of that in my wardrobe. But I usually just wear a color with a neutral. This challenge was about wearing color with color. We were asked to put together one or two outfits based on a color wheel using split complimentary, triadic, or analgous combinations. This probably would have been easier for me if I had an actual color wheel I could spin around.
Let's start with the color wheel: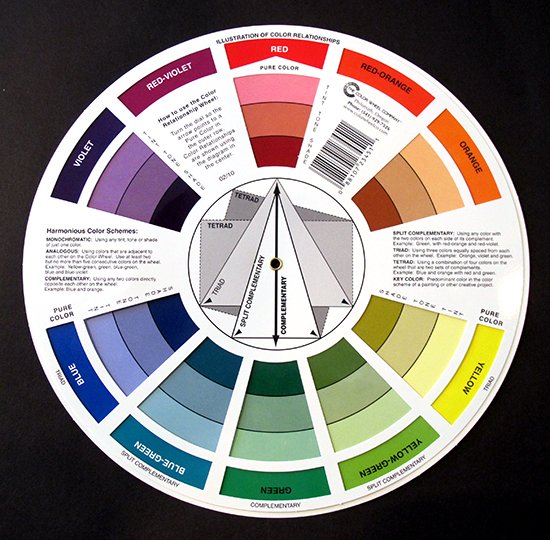 If you have this type of color wheel the combinations are pretty simple. Split Complementary and Triadic are denoted by the two triangles. Analgous is colors that are right next to each other. For example: violet, blue, and blue-green.
I'll be honest. I had a hard time making this work in my closet. I just didn't have the right combination of clothes for the most part. I guess it pointed out where I need to do some work.
Since I had such a hard time finding combinations, I CHEATED! I went on Pinterest and searched color palettes. Now this was fun! I just looked for combinations I really loved and tried to put together outfits based on those. I now have a new love!! The color combinations are endless!
I love these:
And here are the outfits I created:
Skirt: Via JC Penney // Top: via JC Penney // Cardigan: via Target // Shoes: via Marshalls // Necklace: via local boutique
Ths skirt is actually pink although it looks really red. I based this one on the flower color palette above.
Skirt: via Lane Bryant // Top: via JC Penney // Shoes: via Marshalls // Earrings: via Bealls Outlet // Necklace: via local boutique
This outfit was based on this color palette:

Linking up with Mix & Match fasions for: